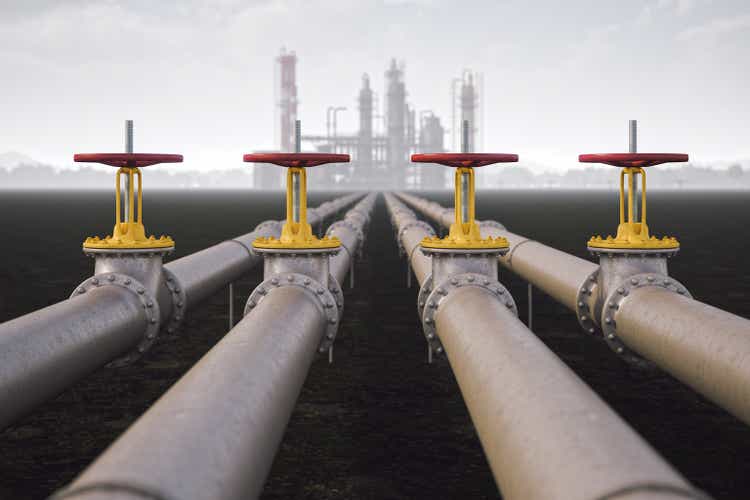 We pick winners, it is just what we do, or at least, usually do. As oil and energy was our top sector pick in 2022, we believe the sector will remain strong in 2023, but we are turning our attention to oil service stocks. We think oil service stocks will do well in 2023. We see no reason why energy prices will really collapse from here.
Energy prices have abated quite a bit already, but now we have China coming back online, and reopening, and this is likely a catalyst for ongoing support for prices. But with these prices, we think that oil service names are the place to be. One stock that we have traded a few times is Baker Hughes Company (NASDAQ:BKR), and shares are selling off some after its earnings.
We believe shares are a buy in the $20's based on expectations for a strong 2023. Let us discuss the just-announced earnings.
Let us sum up the outlook, with the comments from Lorenzo Simonelli, Baker Hughes, Chairman and Chief Executive Officer. He stated:
"First, we are well positioned to capitalize on the significant growth opportunities that are building across both business segments. Second, we remain focused on optimizing our corporate structure and transforming the Baker Hughes organization to drive improvements in our margin and returns profile. Third, we continue to develop our portfolio of new energy technologies. Fourth, we will continue to focus on all these initiatives and generating strong free cash flow and returning 60 to 80% of this free cash flow to shareholders through a combination of dividends and opportunistic share buybacks."
This is a sound summary. Folks, expect more dividends and buybacks. It is a great time to be a shareholder, especially if you can buy in dips into the $20s for shares again.
The headlines were a bit weak, as the company's Q4 earnings did miss on both the top and bottom lines. This miss was a bit of a surprise. We saw the company report $5.91 billion on the top line, which was up 8% from a year ago, and up 10% from Q3. That is strong, and yet, missed estimates pretty badly, by $167 million. This came as a surprise to us, given that the company saw record orders of $8.0 billion.
Folks, these orders were up 20% from last year! What is more, they exploded higher by 32% from Q3. This is going to drive a lot of business here in 2023, that needs to be kept in mind. The company's total book-to-bill ratio in the quarter was 1.4. Industrial & Energy Technology book-to-bill in the quarter was 1.8. This is strong.
But the lower revenues than expected led to a miss on earnings, but not too dramatically. Expenses were well managed in our opinion. While revenues were up, the pace of EBITDA growth was even stronger. Operating income was $663 million, up $394 million sequentially and up $89 million year-over-year. But the adjusted EBITDA really widened, and we think we will see that strength continue in 2023. Adjusted EBITDA hit $947 million and was up a solid 25% sequentially and was up 12% year-over-year. This was strong. Now the lower overall revenue, despite strong margin power and widening EBITDA, earnings missed estimates. They were still strong, at $0.38 per share.
We also love the cash flow here, and this is why Baker Hughes Company is going to push money into more dividends and into buybacks. It is going to be a great year to be a shareholder. Cash flows were $898 million in Q4 while free cash flow for the quarter was $657 million.
With the exception of Europe/Sub-Sahara Africa, business was up in every single region, and quite strongly, with notable growth of 10% from Q3 in Latin America, and 32% growth in that region from last year.
So where do we go from here? Assuming continued accelerating growth for Baker Hughes Company, oil that remains around $75-$80 on average for the year, and ongoing expense control, we are looking for $24.5-$25.75 billion in Baker Hughes Company revenues, or about 20% at the midpoint. For EPS, we are looking for $1.50-$1.75 in EPS, which would translate to about 80% growth from last year. While the dividend yield is only 2.5%, there is room for much more growth at these prices, so do not be surprised to see further hikes. All in all, we see Baker Hughes Company shares as a buy in the $20s.