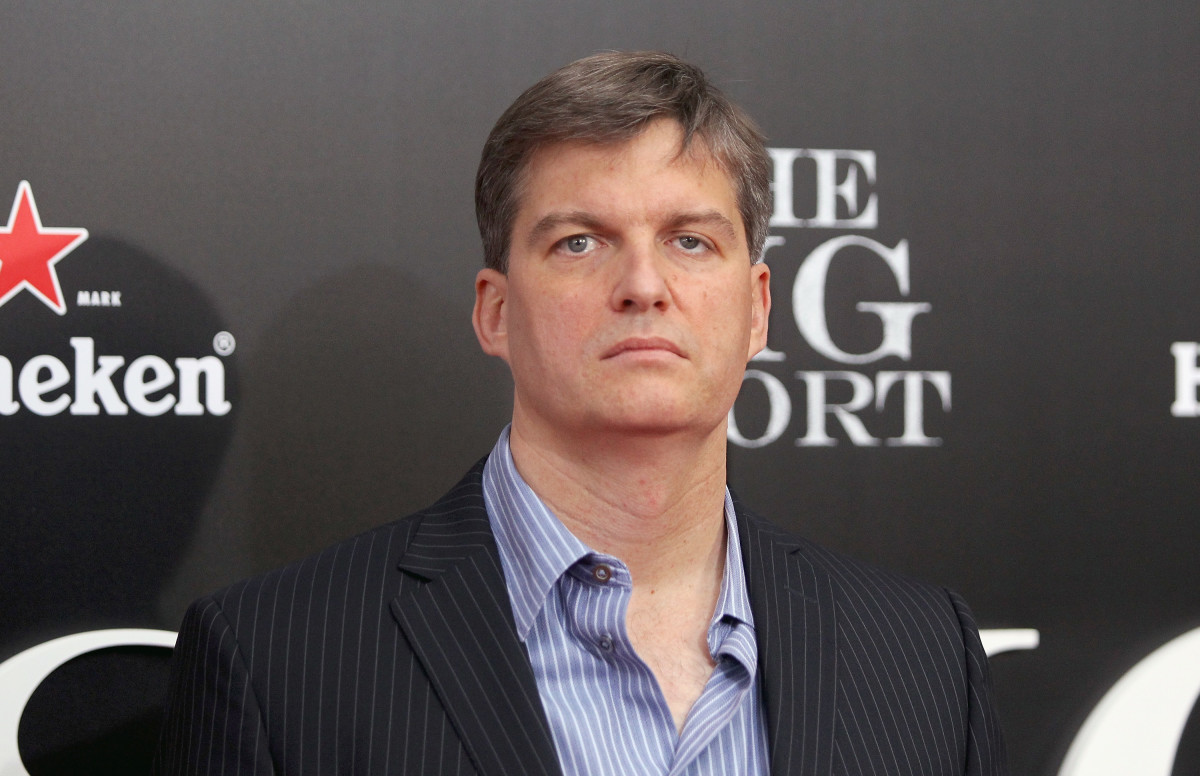 Michael Burry is a historic figure in investing. Many retail investors check his every word and social-media post in hopes of finding clues to good investment strategy. 
His stock portfolio is scrutinized to see which companies have his confidence and which do not. Addressing some of the companies that do not, Burry, who runs the hedge fund Scion Asset Management, has shorted their stocks, making bets that in the short term their stock prices will decline.
In times of sharp uncertainty, like right now, Burry's messages are particularly anticipated. Investors wonder whether a hard landing — a recession — is on the horizon or whether the Federal Reserve can engineer a soft economic landing. 
In recent weeks investors have displayed a kind of optimism. They seem convinced that inflation, one of the big problems in 2022, is receding.
The newfound optimism in the markets translated to a 4.6% rise in the S&P 500 index this year, to 4,016.95 points as of Jan. 24. 
Easing prices for goods and services should encourage central banks to moderate their aggressive interest rate hikes, many experts say. Such an inflection of monetary policies, they continue, could avoid a hard landing in the economy. 
Except that in that optimism, investors appear to be ignoring some warnings, such as the massive job cuts that are continuing in the tech sector, which eliminated nearly 100,000 jobs last year. This year, tech companies have already cut nearly 58,000 jobs, according to data startup Layoffs.fyi, including 12,000 by Google  (GOOGL) – Get Free Report and 10,000 by Microsoft  (MSFT) – Get Free Report.
Burry Tweets What Seems a Pessimistic Parallel
Burry does not share this optimism. He even seems to suggest that it is a mirage, with a very difficult time ahead for the markets.
The investor, who usually expresses himself in cryptic messages, on Jan. 23 tweeted a graph of the S&P 500 over the period from September 2000 to the beginning of 2003, essentially the dot-com bubble and the aftermath of 9/11. He circled the period from September 2001 to April 2002.
During this circled period, the S&P 500 managed to stabilize somewhat after having been in continuous decline from a high on Sept. 1, 2000, at 1,530.09 points. 
Between September 2001 and April 2002, the S&P 500 managed to rise twice to around 1,178 points and 1,176 points. But then followed four months of decline to a low of 771 points. It then rebounded to 966 points before plunging again. 
Burry accompanies his graphic with a single word: "Maybe."
The investor said nothing else — but he appears to be making a parallel with the current period. He later deleted the post, reviving a routine. He'd stopped deleting posts when Elon Musk took over Twitter on Oct. 27.
Burry Had Suggested a Recession Was in Offing
Burry's warning is not a huge surprise because at the beginning of the year the investor predicted that the U.S. economy would fall into recession this year no matter how you define the word "recession."
"Inflation peaked," Burry wrote on Twitter on Jan. 1. "But it is not the last peak of this cycle. We are likely to see [consumer price index] lower, possibly negative in 2H 2023, and the US in recession by any definition."
He then describes a vicious circle. The Federal Reserve, which has raised interest rates to a level not seen since the 2008 financial crisis, will pivot and cut rates, while the federal government announces a stimulus package to help households strangled by the deteriorating economy. 
All this will end with inflation resurging, a circumstance similar to what happened during the covid-19 pandemic. 
Basically, we'll see a rehearsal of what happened after March 2020.
"Fed will cut and government will stimulate. And we will have another inflation spike. It's not hard," Burry wrote.
The 2008 financial crisis, one of the biggest financial debacles in history, made Burry a legend. It made him an example to follow in defiance of standard practices in finance.
The 2015 film "The Big Short" describes how the investor, who had no particular expertise in finance and real estate, came to understand that the sector had become a sandcastle. Financiers and bankers had created exotic products based on mortgages given to financially fragile households and borrowers with poor credit. 
He decided to bet that the subprime-mortgage market would collapse — hence the name "Big Short." History proved him right. The move made Burry something of a Wall Street oracle. 
He embraced this role, judging by his Twitter handle which is Cassandra B.C. For traders and risk takers, he is a kind of party spoiler. 
In recent months Burry had warned that the economic situation was going to deteriorate seriously, that massive layoffs of white-collar workers were on the horizon; and that the stock market was going to have a moment of truth, after two years of prosperity during the pandemic. 
All of these warnings came true in 2022.