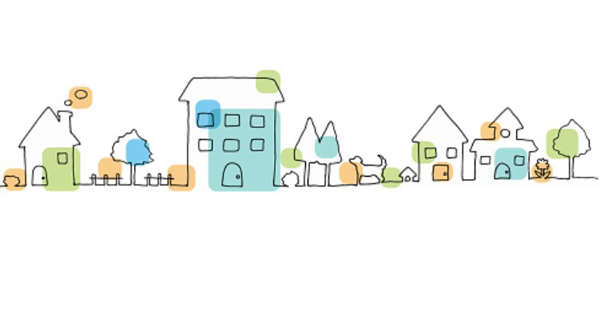 Jan. 25—In a significant sign of support to the softball program and coach Kristi Bredbenner, Wichita State publicly launched an ambitious fundraising campaign to create a "state of the art" facility at Wilkins Stadium on Tuesday.
The first of four phases in the massive project, which is projected to cost upwards of $17 million in total, will include a new team facility and new indoor practice facility built adjacent to Wilkins Stadium.
Entering her 12th season at the helm, Bredbenner has been able to transform the Shockers into a regional power and annual American Athletic Conference championship contender without top-notch facilities.
In an interview with The Eagle, Bredbenner called the plan "a true game-changer" for the program.
But to make these game-changing improvements a reality, Bredbenner said the program needs help from WSU supporters and the Wichita community.
"This is a wonderful opportunity for our local community to invest in women," Bredbenner said. "I know that's been a big tagline and quite an emphasis recently, but now this is an opportunity for people to step up in a big way and give these young women who have represented the university so well the facilities that they deserve."
What is the cost breakdown of the $17 million Wilkins Stadium renovations?
At the heart of the project is two brand-new facilities for the softball team: a 12,471 square-foot single-story team complex and a 14,400 square-foot indoor practice facility.
Bredbenner said it's "unheard of for a mid-major" softball program to have sole use of both of those kinds of facilities.
"We've made due with the things that we've had for so long," Bredbenner said. "Don't get me wrong, we're not living in squalor over here, but facilities haven't exactly been the biggest selling point here. We've built this program with the staffs I've had and the players that have been here through hard work and buy-in and this is the end of the fruits of our labors, as far as facilities go. It's been a long time coming and I'm proud to be a part of it."
The team complex, which would be built on the southwest corner of Wilkins Stadium, would include separate locker rooms for players, coaches and umpires, a team meeting room, staff offices, an athletic training room, a laundry room and various rooms for players to lounge, study and watch film.
The indoor practice facility, which would be built just north of the team complex, would feature a full infield and batting cages. Currently the softball team has to split time with the baseball team to use the Bombardier Learjet Indoor Practice Facility next to Eck Stadium.
"On a day like (Tuesday) when it's cold and snowy, we're not going to be able to work outside, so you can get a lot accomplished in an indoor facility like this one," Bredbenner said. "There's so many positives about it from a performance standpoint and a recruiting standpoint."
Both of those projects make up the bulk of the estimated $13.4 million in construction costs, while WSU is projecting for an additional $3.4 million in project soft costs, which will cover various fees, taxes and other costs.
The crown jewel of the stadium renovations will be a new scoreboard with a videoboard, estimated to cost $750,000. Other fan amenities featured will be expanded seating areas, which will include premium options with new suites around the stadium and also berm outfield seating to increase the seating capacity to 1,500, as well as additional restrooms and improvements to the press box, ticket office, concession stands and merchandise store.
To break up the costs of the project, it will be rolled out in four different phases, much like the Eck Stadium renovation project.
—
Phase 1 will include building the team facility and indoor practice facility.
—
Phase 2 will feature the face-lifts to the stadium, including improvements made to the entrance, press box, ticket office and seating areas.
—
Phase 3 will be a remodeling of existing facilities.
—
Phase 4 will cover the improvements to the outfield area and event pavilions.
WSU was able to kick-start its Phase 1 fundraising efforts after substantial financial gifts from prominent donors, including a $1.1 million estate gift from Linda Parke and a $100,000 donation from Jeanie and Ricky Brotherton, according to WSU.
Parke's estate gift will be split up with $600,000 being used for Phase 1, while the remaining $500,000 being evenly allocated between endowed scholarships supporting students majoring in math and men's basketball athletes.
"It's incredible how much of an impact an individual gift can have and Linda's generosity will truly make a difference for our student-athletes and these programs at Wichita State," WSU Foundation president Elizabeth King said in a statement. "Her trust in the university to use her gift well is so meaningful and we are excited to be able to use it for these improvements to Wilkins Stadium."
WSU fans interested in donating to the Wilkins Stadium project and supporting the WSU softball program can visit the WSU Foundation's website or contact the WSU development office by calling 316-978-7276.
What improvements are happening right now with WSU softball?
WSU has already invested more than $2 million in the program, which included a new contract and pay raise for Bredbenner and her staff last September and also improvements to Wilkins Stadium.
By the time the Shockers play their home-opener on March 4, Wilkins Stadium will feature new batting cages, new stadium lights and an expanded third-base dugout. Following the season, WSU will also transition from a natural grass outfield to a synthetic grass surface.
It's not a coincidence that all of those quick fixes are additions that were necessary for WSU to be eligible to host postseason play at Wilkins Stadium.
The most likely scenario is WSU being able to host the AAC postseason tournament, although athletic director Kevin Saal told The Eagle that WSU plans to aggressively pursue a bid to host an NCAA Regional when possible.
"We've hosted one tournament championship game since I've been here and that was in 2015," Bredbenner said. "This started with (former AD) Darron Boatright and (WSU president) Dr. (Rick) Muma has been a huge part of it, and now Kevin has continued to focus on getting our facilities up to date so that we can host those postseason tournaments and let our fans be a part of a great event."
When will the Wilkins Stadium renovation project be complete?
The plans WSU announced on Tuesday are just that — plans.
Finalizing the construction details alone will take between 12 and 18 months and raising the funds to complete Phase 1 could take longer than that. And then there's more time to actually build the facilities.
That leaves the timeline for completion of any phase of the project open-ended, Saal told The Eagle.
By releasing a detailed master plan of the Wilkins Stadium renovation effort, Saal and WSU's fundraising department can go to donors with a step-by-step process of how they plan to use their donations.
Bredbenner admits it's out of WSU's control to shed the mid-major label in the softball world that is dominated by power conferences, but she is ecstatic about the future of the program and what it could grow to be.
"Whether you're a mid-major or not, it doesn't matter once you show up to the field. It's about being the best team out there," Bredbenner said. "It's important to remember that the financial investment is important, but that doesn't always mean you're going to have the success and put a competitive team on that field. We take pride in the fact that we're a mid-major that doesn't have the big football money, but we're investing in our sport and investing in the people in our program.
"We've built a great culture over the last seven, eight, nine years and have really put this program on the map. That's the main reason why this program is so good: the culture."
This story was originally published January 25, 2023 6:00 AM.
(c)2023 The Wichita Eagle (Wichita, Kan.) Distributed by Tribune Content Agency, LLC.