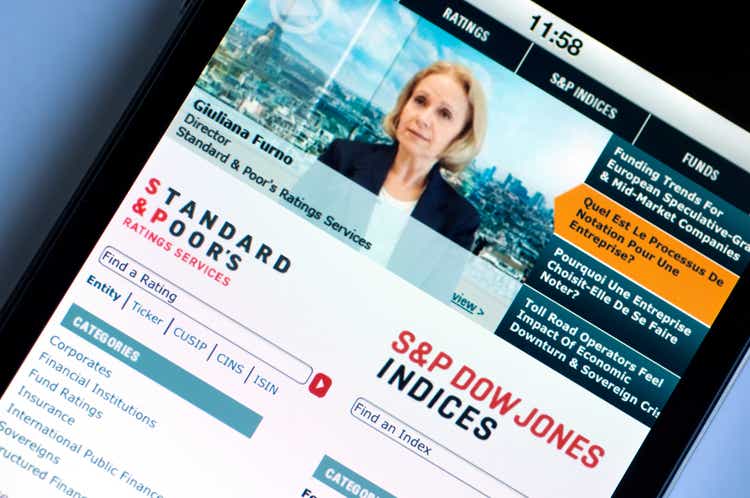 Craig Johnson, chief market technician at Piper Sandler, presented an optimistic view for 2023, spotlighting opportunities in stocks like Boeing (NYSE:BA) and Schlumberger (SLB). However, he also predicted some pockets of ongoing weakness, recommending that investors stay away from stocks like Google parent Alphabet (NASDAQ:GOOG) (NASDAQ:GOOGL).
In an interview with CNBC, Johnson predicted that the S&P 500 (SP500) will see 18% upside from the current levels with an index price target of 4,625.
Looking at market segments, Johnson spotlighted the industrial, energy and financial sectors as potential leaders on the way up, as Wall Street overcomes macro headwinds. Meanwhile, Johnson is bullish on blue chips, highlighting the Dow (DJI) and Boeing (BA) in particular. He also recommended energy, mentioning Schlumberger (SLB) by name.
That said, Johnson projected further struggles for the technology sector, specifically advising investors to avoid names like Alphabet (GOOG) (GOOGL) and Trade Desk (TTD).
"I think 2023 is going to be a year where we are going to be talking about this market ex- the technology sector," he said, warning that GOOGL and TTD are "two names that are still in defined downtrends and are probably going to continue to lose market cap from here."
Looking to Thursday's CPI release, Piper's chief market technician said the inflation data could influence the near-term direction of the market.
"If we're going to come in and it's too hot, I think you're going to look at it technically and say, well, we got rejected again at the downtrend resistance line … which could take the market down over a matter of months probably to the 3600ish level," he said.
Meanwhile, signs of a drop in inflation could "reverse the downtrend off of the January 2022 highs" and "bring people off the sideline" with "$4.3T of cash sitting on the sidelines at this point in time."
Major averages trend past one year:

Looking at the action in the broader market ahead of Thursday's CPI data, S&P 500 (SP500) (NYSEARCA:SPY) traded +1.3% to close at a level of 3,970 on Wednesday. The blue-chip Dow (DJI) +0.8% and Nasdaq Composite (COMP.IND) +1.8%.
For more analysis on inflation, see why Seeking Alpha contributor Mott Capital Management says, "Inflation rates may be coming down for now, but it may not stay that way".