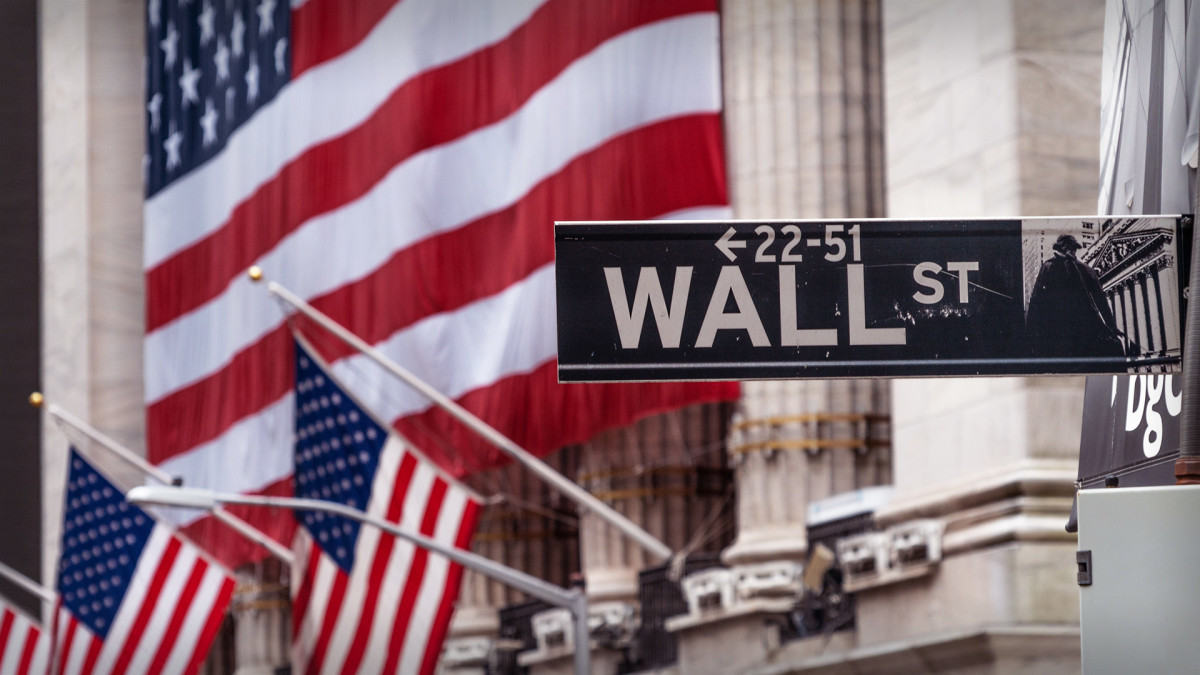 Updated at 10:21 am EST
U.S. stocks traded moved higher Thursday, while the dollar held near an eight month low against its global peers, as investors headed into another busy session for corporate earnings and digested the first estimate of economic growth for the fourth quarter.
The Commerce Department said the U.S. economy grew at a 2.9% pace over the final three months of last year, a marked slowdown from the 3.9% pace recorded over the third quarter but nudging ahead of the Street consensus forecast of 2.6%. 
Jobless claims, meanwhile, unexpectedly fell again last week, further data indicated Thursday, with around 186,000 people filing for new unemployment benefits, down from 192,000 over the prior period and inside the Street's 205,000 estimate. 
Durable goods orders over the final month of the year were also impressive, rising 5.2% for the best annualized gain since the summer of 2020.
The data dump, as well as muted price index components inside the GDP release, indicate the chance for decent momentum heading into the early months of 2023, tomorrow's PCE inflation reading for the month of December and next week's Federal Reserve policy meeting, which begins Tuesday in Washington. 
Investors debating the prospects of a near-term recession and looking for signals of a pause in rate hike projections following the seven increases put in place last year will need to carefully comb through this morning's releases, although the CME Group's FedWatch still suggests a 99.7% chance of a 25 basis point rate hike next week, with odds of a similar move in March pegged at 79.5%.
The Bank of Canada yesterday, in fact, indicated it may pause its rate-hike cycle, which it continued with a 25 basis point increase that took its benchmark rate to a 15-year high of 4.5%, as the economic outlook darkens.
Benchmark 10-year Treasury note yields, meanwhile, were marked at modestly higher at 3.480% in New York trading following the GDP and jobless data, while 2-year notes rose 3 basis points to 4.162%, deepening the yield curve inversion that typically signals recession. The U.S. dollar index, which tracks the greenback against a baskets of its global peers, was marked 0.22% higher at 101.860, but still trading near the lowest levels in eight months.
"While the path is narrow, our base case is that the Federal Reserve should be able to engineer a soft landing," said Carol Schleif, chief investment officer at BMO Family Office in Minneapolis. "The employment market is showing signs of calming down and wage growth is softening, which makes the Federal Reserve's job easier, as less wage growth is disinflationary and a slowing employment market does not in itself signal an imminent recession."
"While January is shaping up to be a strong month, stocks are still trying to find their footing and we expect a range-bound market for the foreseeable future," she added. "There are few near-term catalysts that will drive markets decisively up or down, as Fed policy and softening inflation and earnings growth are already priced into markets."
Comcast  (CMCSA) – Get Free Report, American Airlines  (AAL) – Get Free Report, Southwest Airlines  (LUV) – Get Free Report and Mastercard  (MA) – Get Free Report continued the earnings rush prior to the opening bell, with Intel  (INTC) – Get Free Report and Visa  (V) – Get Free Report expected after the close of trading.
Tesla's  (TSLA) – Get Free Report fourth quarter earnings last night, however, provided something of a spark for the Nasdaq this morning, at the very least, as CEO Elon Musk struck a bullish tone on 2023 deliveries following record revenues and profits for the final three months of last year.
Tesla shares were marked 7.66% higher in pre-market trading to indicate an opening bell price of $155.5 each, a move that extends the stock's one-month gain to around 43%.
Heading into the opening hour of the trading day on Wall Street, the S&P 500 was marked 24 points higher while the Dow Jones Industrial Average gained 36 points. The tech-focused Nasdaq was marked 130 points higher.
International Business Machines  (IBM) – Get Free Report shares fell 2.4% after its muted fourth quarter earnings while adding its name to the list of big tech companies slashing jobs in divisions around the world.
Southwest Airlines  (LUV) – Get Free Report fell 2.6% after it posted a bigger-than-expected fourth quarter loss and warned that the impact of its holiday flight cancellation chaos would extend into the first three months of the year.
Comcast Corp.  (CMCSA) – Get Free Report rose 0.7% after it posted better-than-expected fourth quarter earnings, while boosting its dividend for a fifteenth consecutive year, as solid ad sales and theme parks revenues offset customer losses in its broadband division.
Mastercard  (MA) – Get Free Report was also modestly higher, rising 0.7% after it posted stronger-than-expected fourth quarter earnings while noting that consumer spending has remained "remarkably resilient" amid the global economic downturn. 
In overseas markets, Europe's Stoxx 600 added 0.5% in mid-day Frankfurt trading, while Asia's region-wide MSCI ex-Japan index touched a fresh seven-month high, rising 1.1%, as markets in Hong Kong re-opened following the three-day Lunar New Year holidays.